Syllogistic Moments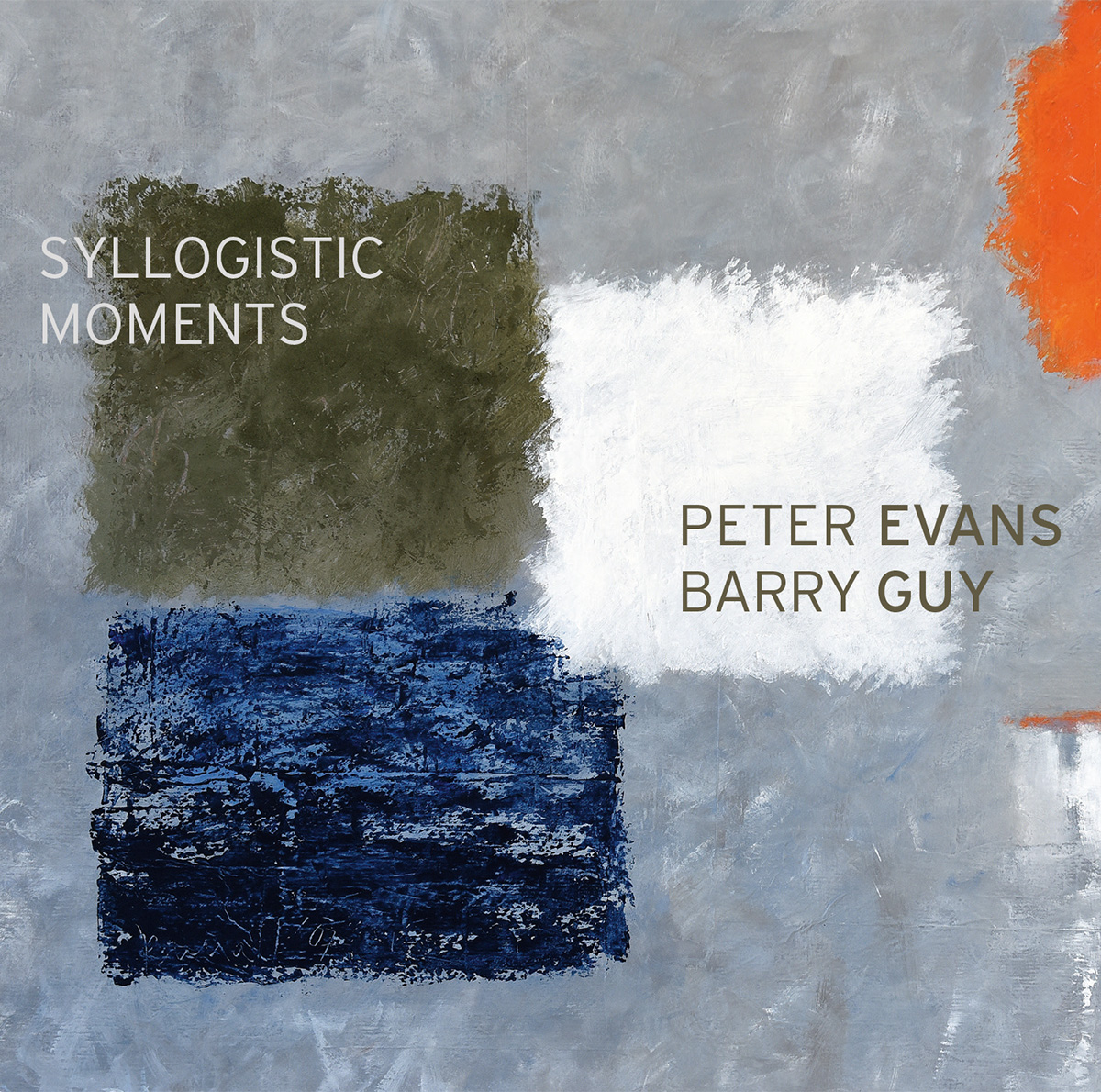 MCD1802
CD
€ 20.00
buy CD

Peter Evans – trumpet
Barry Guy – double bass

(deductive reasoning) Syllogism: a form of reasoning in which a conclusion is drawn from two given or assumed propositions.

I like the concept of passing on reasoned ideas to a subsequent event, so that as the argument progresses a general conclusion may result.

So in this music, various proposals are worked on by the two protagonists slowly changing the overall colouration but nevertheless tied together working to present a unified picture.


With the choice of titles we acknowledge the great poet Robert Lax. His concrete poems utilising colours suggested a titling of each piece on the album, taking us on a journey where each track in a way sows the seed for the next. So, we have a colour (music) spectrum that constantly progresses.

Peter and I have occasionally met in larger ensembles for special projects. This particular concert in Uster (Switzerland) within the PAM festival on 18. November 2016, allowed us to delve into the minutiae of duo performance where intense listening and decoding of intentions kept our minds and bodies in high alert. This occasion had us playing somewhat athletically, pushing and pulling ideas around, and to be honest, we both felt exhausted after the concert but also exhilarated. The joys of improvisation I guess… and high speed communication.

Despite the active interchange, there are slow moments of introspection to calm the soul, where unusual colours emerge – resonances perhaps of Robert Lax's concrete poems that avoid metaphor and imagery – just the face value which each listener is free to ruminate upon. The colour titles are suggestive of stepping stones aiding contemplation – or leading us to the gym!

Barry Guy
+ read more
- read less
---