Dakryon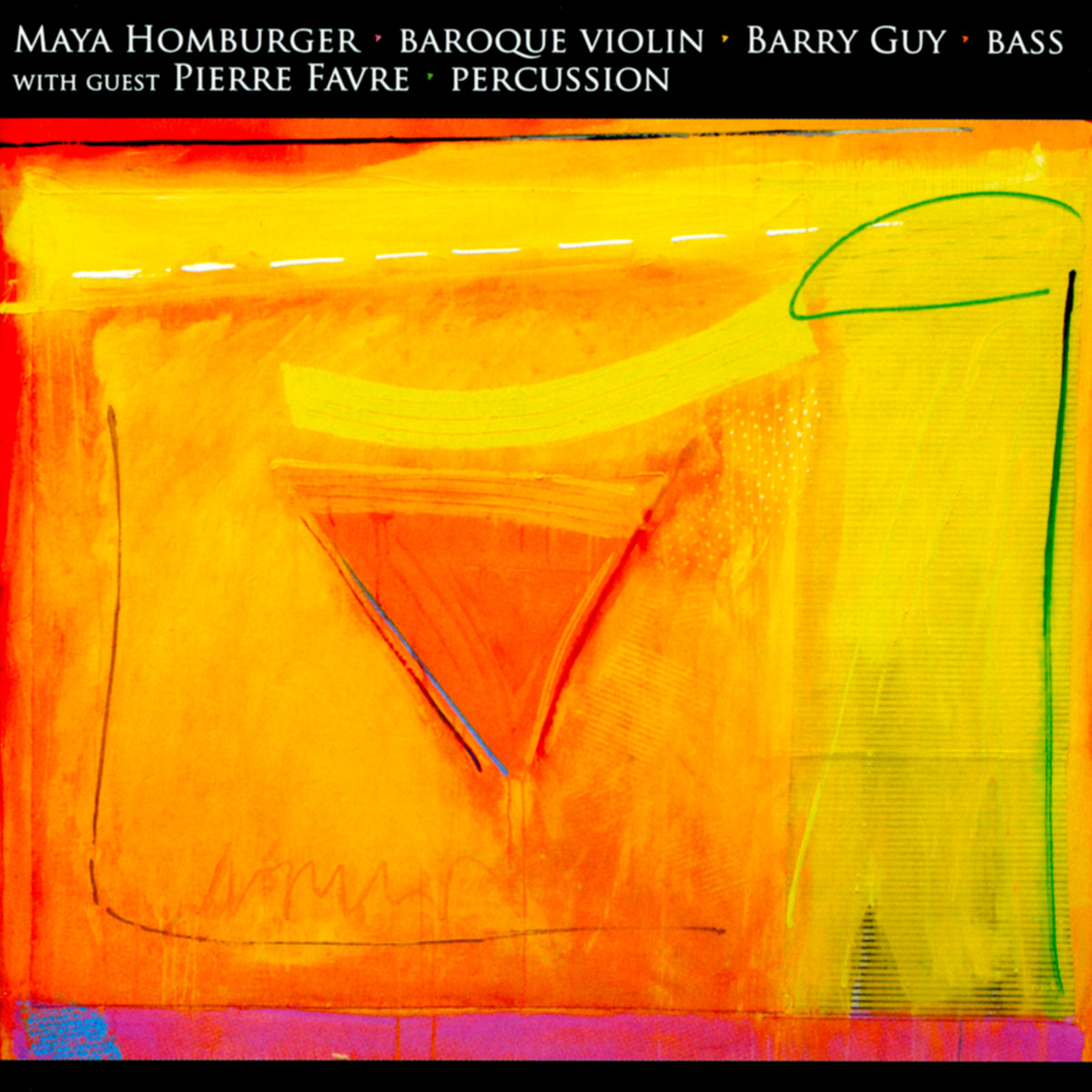 MCD0501
CD
€ 20.00
buy CD

Maya Homburger – baroque violin
Barry Guy – bass
with guest
Pierre Favre – percussion

Works by H.I.F. Biber, D. Castello and Barry Guy



This second album of music for baroque violin and double bass arises out of our ever expanding repertoire and requests from listeners for a document to remind them of the stories and colours created in our concerts, by these two extremes of the string instrument family.

The sound palette on this CD is further extended by a studio-derived playback (in Dakryon) and the addition of percussion on selected tracks.

Our imagination was fired on hearing Pierre Favre's multi timbral kit and the controlled sensitivity with which he explored the potential of this powerful sound generator.


This album, like its predecessor Ceremony (ECM New Series 1643) brings together baroque and contemporary music as well as improvisations in the territory that we like to call "musical stretching", a metaphor for intelligent open minded listening. We are sometimes asked if this is "crossover" music. A term, which is often used to describe the moment when one musical genre moves into another domain. Sadly it is mostly used in the context of rather shallow displays where one genre is "spiced up" by another, to somehow make the first more acceptable. We reject this entirely since our motivations are to retain the sanctity of the music at hand, but find solutions to performing in what may be perceived as an unusual instrumental format. Thus, the use of percussion on this album is not to give the music a commercial tinge, but to use the sound world of Pierre Favre's instruments as expressive, rhetorical statements within an appropriate context. Therefore the use of percussion is restricted to musical areas that could creatively benefit from an expanded scenario, not the other way round, "loading" each track with percussion events.

A case in point is the use of percussion in Dakryon, a composition originally penned for our two instruments and studio derived sounds. Here the percussion instruments find a ready-made home for a creative dialogue. Peace Piece, originally a bass solo, similarly benefits from the interplay of percussion and bass.

Another kind of extension resides in the track Inachis. This was the first of three solo pieces to be included on Maya's three-album project of Bach Sonatas and Partitas. Here, on this CD (and often in our duo recitals) we have enjoyed the decision to add the double bass as an improvising entity whilst Maya takes care of the composed material. This in effect, adds a second generation of musical activity, taking Inachis to a new place, and crucially allows Maya to interpret the written solo part with a different emphasis. You can hear the original version of Inachis on MCD 0301 Bach/Guy (Maya Recordings).

The other pieces on this album, all baroque "beauties" so to speak, are chosen not only for their powerful spirituality and freedom, but also for their flexibility and adaptability. It is important for us that our interpretation retains the dignity of the original music whilst allowing us the license to best choose the most appropriate way to make the music speak and sing.

We hope you will enjoy the fruits of our research.

Barry Guy
+ read more
- read less