Aurora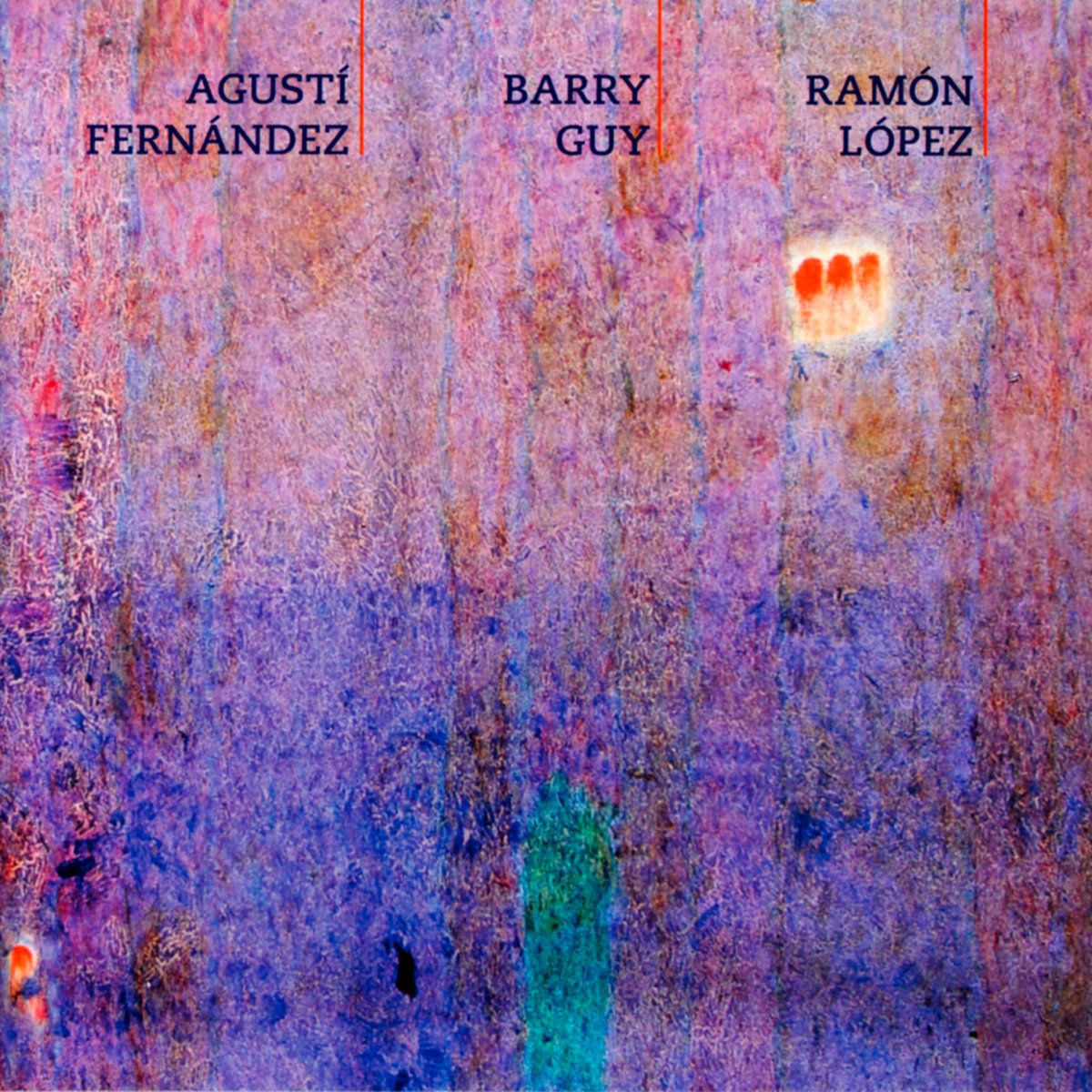 MCD0601
CD
€ 20.00
buy CD

Agustí Fernández – piano
Barry Guy – double bass
Ramón López – drums and percussion


ANOTHER TURN OF THE SCREW
CD liner notes by Manuel Ferrand (Seville, 2006)

Once all the rules of the game have been abolished, the iconoclast still has one more step to take: to salvage the abandoned rule and apply it, without restraint this time, in total independence. From this standpoint, no follower of Agustí Fernández, that convulsive, torrential pianist, will be surprised by the sea change brought about in Aurora, an album of ultra-concentrated sonority, long eloquent silences, enlivening interactions and material that seems to have emerged from remote remembrance and to be retained in the memory in an immediate way, like a succession of precise yet enigmatic melodies. Nothing to do, it appears, with the abstract and prepared piano works that have marked Fernández's career and made him known as a leading exponent of free improvisation. It is true: there is a radical difference between this and his earlier piano work in terms of procedure, based on a very different approach to the instrument: where there was massive action, spasmodic, hammering attack, here is plain serenity and singable touches, the caress of the sweetened pill, even balsamic effects. But the purpose is probably the same: restless non-conformist exploration of inner resources, recondite echoes. Agustí Fernández's agonising search, at his most warlike, for battle without quarter now becomes an insistent diving to seek materials that remain floating amid the pauses of unresolved sounds. Let there be no mistake: Agustí Fernández is still the same energetic, plethoric pianist as ever, but in this case has decided to practice a new form of exuberance, one full of burgeoning silences and undulating emotions. The energy is the same: energy that is created and is destroyed, concentrated now in obsessive attention to detail, in the interweaving of nuanced sonority and persuasive echo, in the painstaking deployment of open spaces.

In this provocative journey towards lost innocence, the pianist imposes restraint in the use of instrument not only upon himself, but also asks his colleagues Barry Guy and Ramón López, to simplify their interventions in a similar way. Who would have thought it of these three indomitable, red-hot hyper-virtuosos? However, this three-way understanding goes back a long way, for they have been generating high-voltage spontaneous combustion together in different formats for years, and their communication floats to the surface light and serene, stripped of all solemnity, as naturally some recently-engendered creature begins to move. This new affective fabric, over and above instrumental virtuosity and the mere concept of accompaniment, takes a productive "less is more" as its watchword, obeying the call to "reduce, reduce, reduce" in a detailed work of discarding, generating an environment of freedom in which players come in and drop out again in a strange mixture of independence and common agreement. Discursive intimacy and lyrical circulation make their mark lightly from the first.

Can Ram is the name of the place where Agustí Fernández lives and, indeed, something with an affinity to his world seems to emerge from the subtle dialogue established between two simple and distant harmonic fields. There is a vague, probably involuntary reminiscent touch of the allusive and elusive intimate style of the Catalan composer Frederic Mompou, one of whose songs is performed by Agustí Fernández and Marilyn Crispell on the record Dark Night, and Luminous.


In David M, dedicated to the Catalan double bass player David Mengual, the piano enters with a highly vocalised air, soon established a clearly defined 3/4 tempo (unlike anything in the rest of the album) over which fluctuates a simple harmonic sequence in complete flexibility and the appearance of an impromptu in the making. Well into the piece, notes are added to this, deep, low pitched sounds from the double bass and the drum beat, light and generously spaced. Aurora, which already featured on the last piano-only album, Camallera, reappears here as a duet between airy percussion and a tremulous piano whose phrasing, with trills and appoggiatura or grace notes, give the piece something of an archaic air. Barry Guy uses his double bass as a polyphonic instrument with clearly Bachian reminiscences in his long intro to Don Miquel. This composition, which Agustí Fernández dedicates to his piano teacher during the years he spent in Majorca, is based on a clearly recognisable melodic line with a touch of Moorish melisma, could well be the echo of some unspecified paradise lost on the Mediterranean island. The classical base provided by the double bass and the ethnic touch added by the use of Indian tablas strengthen this sense of timeless evocation even more.

There is an evident contrast between the simplicity of the melody in Rosalia – in fact, this is a sequence that is repeated, descending by thirds – and the continuous rhythmic activity that accompanies it below, like an underground river, giving it life. The piano, against the swirling background provided by the double bass, ends the piece just as gently as it began, but gathering a certain pace and speed now, with a high sharp pitch, as if caught up by the exaltation of the drumsticks as they play on the metal surface. Please, Let Me Sleep is the only unmistakable ballad in this entire collection of heterodox ballads. Its slow tempo glides along effortlessly, the brushes are used in classic style, the double bass seems to float in deep space, and the succession of melodic piano variations, played at medium register, letting the notes resound, finally brings forth the melody, without half measure, yet without allowing its harmonic resolution to take place, maintaining a gentle, drowsy effect that transcends the sound itself.

Odyssey, the only piece on the album not by Agustí Fernández, was composed by Barry Guy and comes from the Inscape-Tableaux suite, recorded by the Barry Guy New Orchestra. Its adaptation for performance by a trio features double bass using unison harmonics and a piano picking out bare, chord less notes to create a geometric landscape that seems designed for the three corners of the triangle to listen to each other during the interruptions in phrasing and in the ritual of repeated notes. After a new take from Aurora, an imaginative introduction by Ramón López leads into Umaneta, an invented word that could well conceal an allusion to the unknown, tipping its cap to the verbal mischief that the Catalan poet Joan Brossa enjoyed so much. With the pedal open, in C minor, piano and double bass glean different material bordering the margins of the concise motif, stripped of all rhetoric, which finally emerges.

+ read more
- read less
---